Shopping Cart
Your Cart is Empty
There was an error with PayPal
Click here to try again
Thank you for your business!
You should be receiving an order confirmation from Paypal shortly.
Exit Shopping Cart
Fall has arrived in Vermont soon to be followed by what we locals call " stick season".  As much as I love the colors of fall foliage I have a deep appreciation for stick season.  The canopy of trees without their leaves is still a beautiful thing to see, so delicate and intricate but strong enough to endure the harshness of winter in Vermont.  Enjoying a dark chocolate sea salted caramel makes it even more wonderful to behold!
Hello sweet friends!  In an effort to create a caramel with little to no corn syrup I am in the process of working on a blackstrap molasses caramel.  The current batch has reduced the corn syrup by 50% and it turned out soft and incredibly delicious.  Like the Black and Tans they are dipped in dark chocolate and sprinkled with sea salt. They can be purchased from my website
www.caramelbydawn.com
for  $12.00 for a box of fifteen pieces.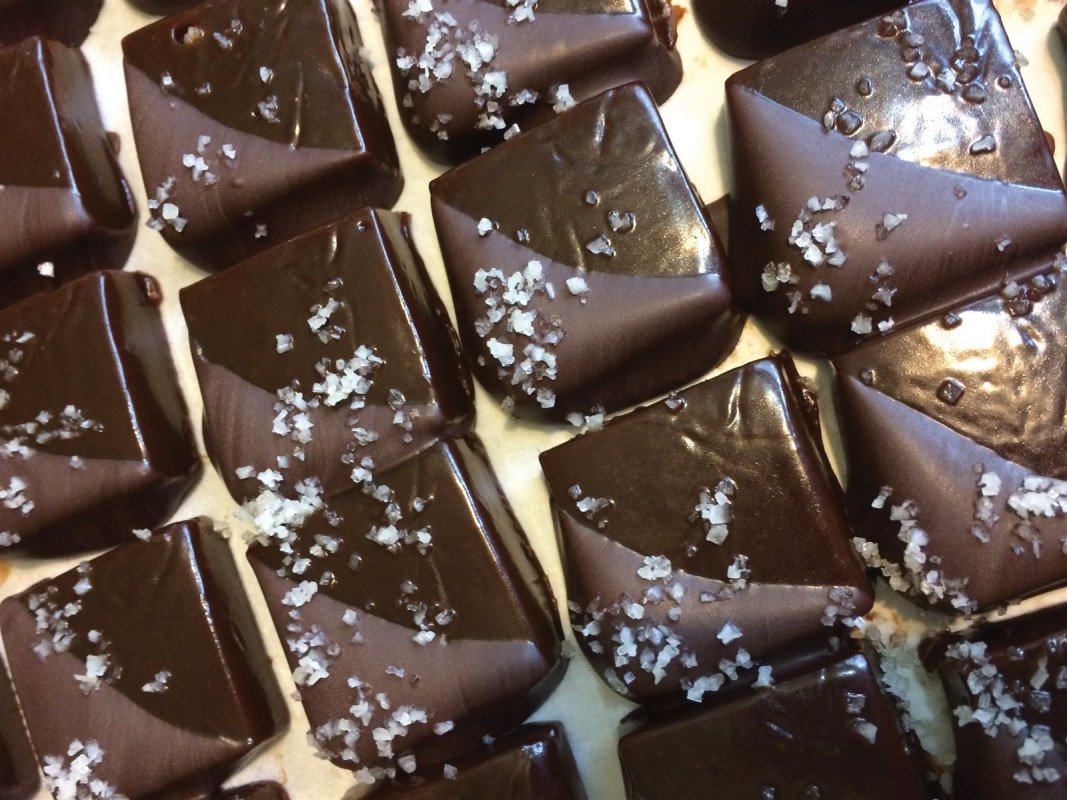 If you like our F.U.D.D. Bars you are going to like this deal! 
Two new buying options have been added to the shopping cart. 
There is an option for 3 bars for $15.00 and one for 6 bars for $25.00!
Happy Autumn  
Hello it has been a while since our last post and a lot has happened since then!  We have added some new locations to buy our confections; please visit
www.caramelbydawn.com
to check them out!
One place is Craft Draughts in Rawsonville, VT owned by the Muelemans.  They are a lovely couple chock full of good beer knowledge and as you might imagine they carry a wide selection of craft beers.  You can be sure they would find the perfect beer to pair with our Black and Tan caramels that they sell in their shop!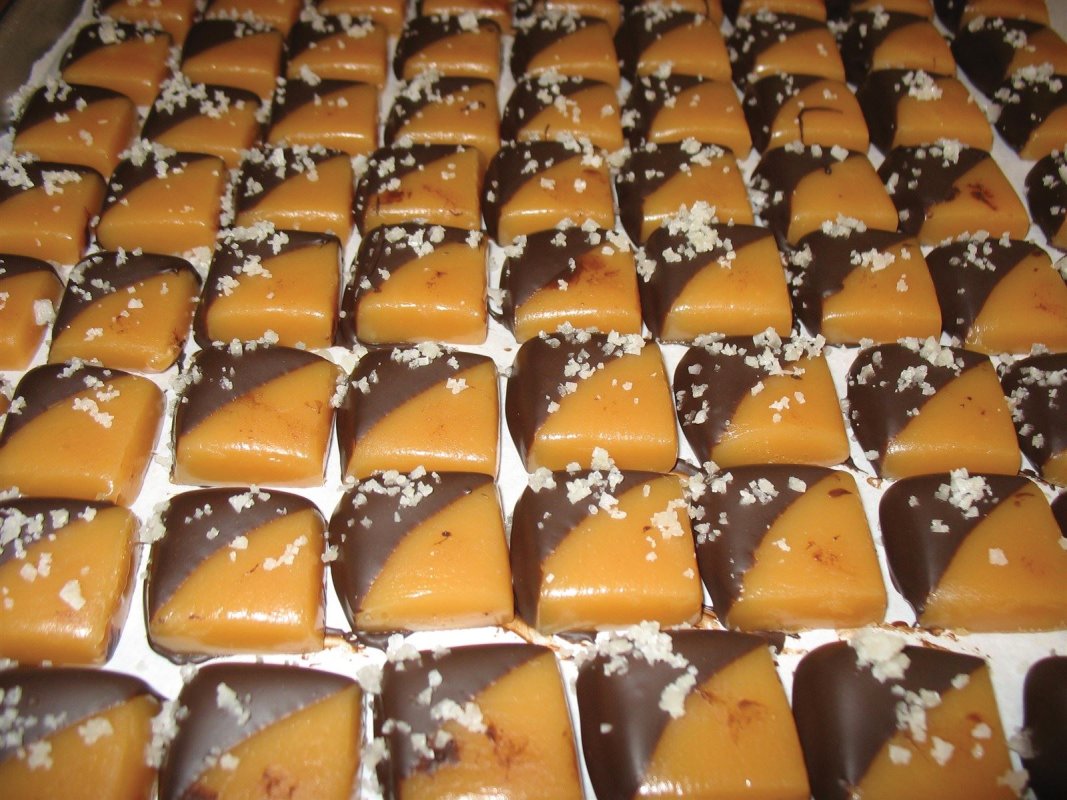 It has been a busy year so far for Tout de Sweets! 

Our Black and Tan caramels have become a wedding favor favorite. If you have a wedding in your future please inquire about our delicious caramels in bulk; they make great favor treats!

Check out our new packaging and labels, just in time for the coming holiday season!

We are always looking to expand in territory so keep checking back for new locations to buy our delicious treats!

We have just added Northshire Bookstore in Manchester, Vt to our list.

Have a beautiful day :)

0

/