Shopping Cart
Your Cart is Empty
There was an error with PayPal
Click here to try again
Thank you for your business!
You should be receiving an order confirmation from Paypal shortly.
Exit Shopping Cart
Hello sweet friends!  In an effort to create a caramel with little to no corn syrup I am in the process of working on a blackstrap molasses caramel.  The current batch has reduced the corn syrup by 50% and it turned out soft and incredibly delicious.  Like the Black and Tans they are dipped in dark chocolate and sprinkled with sea salt. They can be purchased from my website
www.caramelbydawn.com
for  $12.00 for a box of fifteen pieces.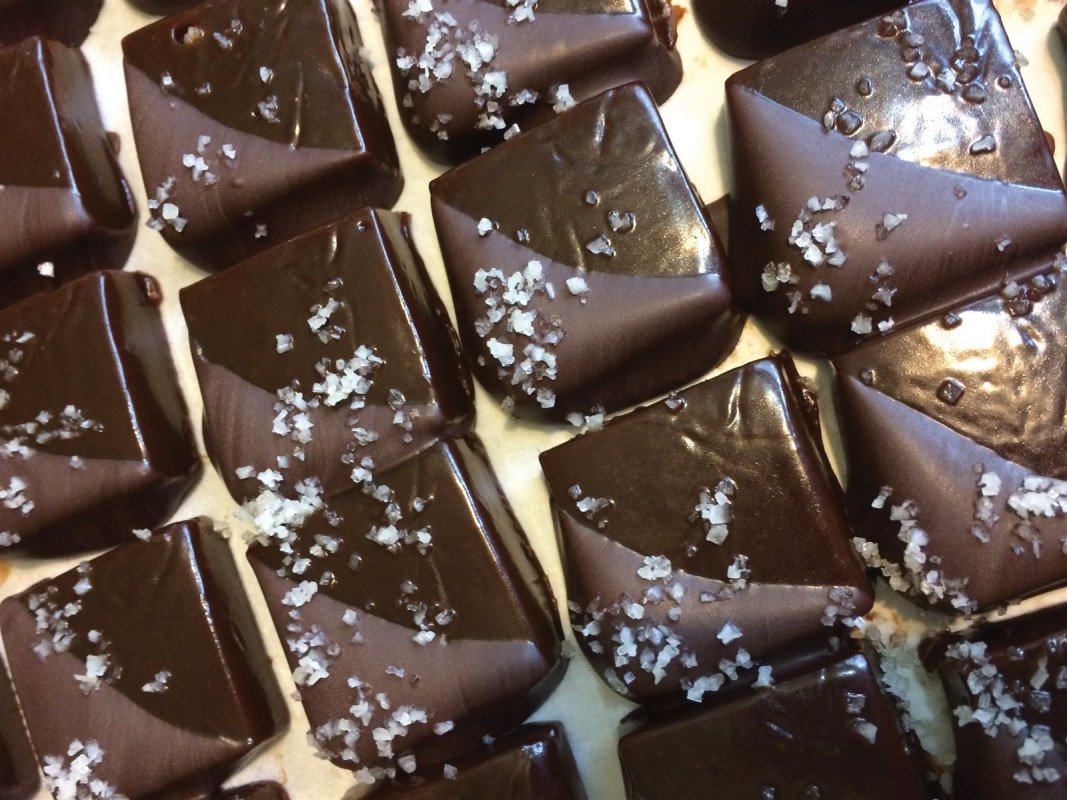 Welcome 2018!  It has started out a bitter cold one...a little colder than 2017 ended with.  Did you receive some chocolate this year for the holidays that looked funny? Do not fear your loved one did not purchase a product that was old, more likely it just got incredibly cold!  A mere 5 minutes in a car in these 0- sub zero temps is all it takes to shock your chocolate.  What happens is the sugar not normally visible in your chocolate absorbs moisture from the cold air, then when that moisture evaporates as your chocolate warms back up the sugar crystals recrystallize larger and are visible as white rough spots on the surface of your chocolate!  Have no fear as this does not affect the flavor or make it "bad" in any way other than appearance.
Keep warm out there!

Hello it has been a while since our last post and a lot has happened since then!  We have added some new locations to buy our confections; please visit
www.caramelbydawn.com
to check them out!
One place is Craft Draughts in Rawsonville, VT owned by the Muelemans.  They are a lovely couple chock full of good beer knowledge and as you might imagine they carry a wide selection of craft beers.  You can be sure they would find the perfect beer to pair with our Black and Tan caramels that they sell in their shop!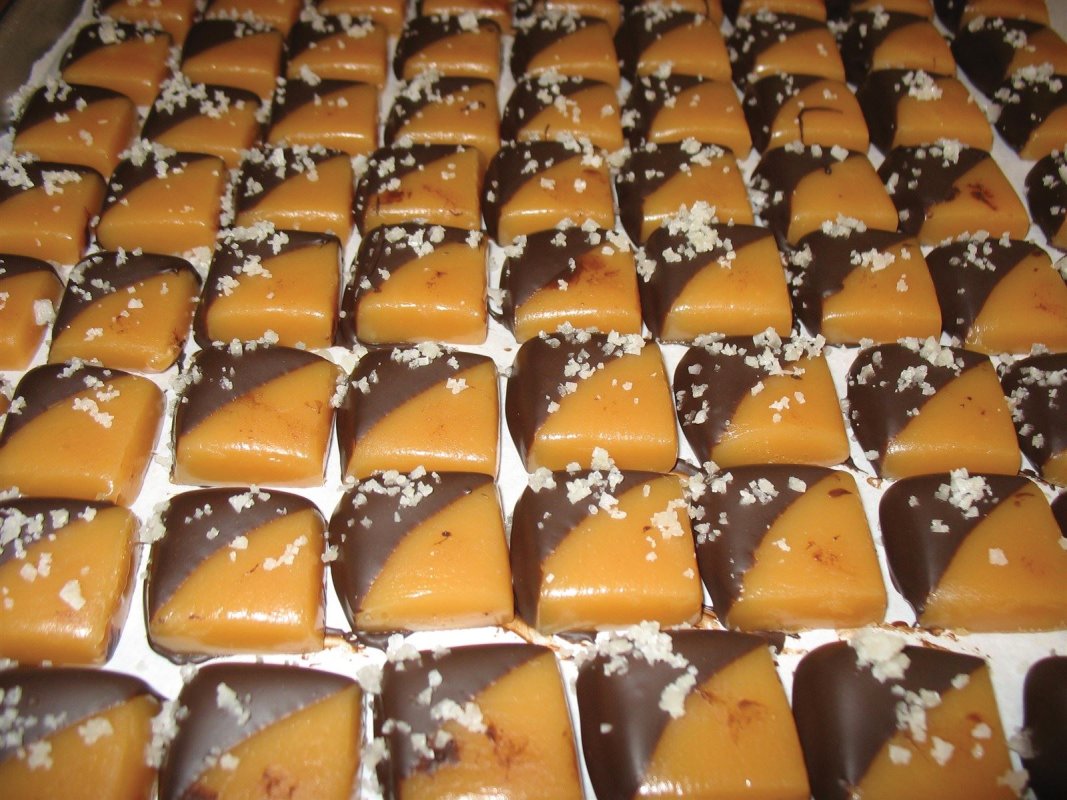 Hello Tout de Sweets fans!  I have decided to dedicate this blog to friends of mine who have helped me with my business and have a business of their own.

Michelle Tetreault makes beautiful jewelry that can be seen at

www.estherdehope.com

and she also takes great photographs and has supplied all of the photos now on my website.  I thank her again here because I think they are awesome!

 


Do you need help organizing your closets, cupboards, or office?  You need to call Serena Jenkins; she is a master of spacial organization, can guide you in Kripalu yoga if you like, or can make you the BEST chocolate chip cookies you will ever have!  Serena can be reached at

www.serenajenkinsdesign.com

or

[email protected]

 


Another fine jeweler is Cynthia Booth who makes beautiful, funky, and fun jewelry.  Some of her pieces can be seen at

www.etsy.com/cynthiabooth

and I am wearring earrings she made in the photos on my website.  Cynthia is also owner of Libble D Hats and if you have lived in Vermont long enough you know about her hats.  Made mostly of polar fleece she does use other materials and if you have a favorite sweater that has too many holes give it to Cynthia to turn into a hat!

 


With the holidays fast approaching any one of these businesses are worth checking out. Enjoy!Write your post here.

0

/